If you use us at Hog Roast Essex, putting together a special event or large celebration can be done with ease. There can be so much to think of and organise, but it need not be. All you need to do is to make a phone call for all of the catering to be organised for you. If you would love a delicious hog roast but you also require a more varied menu for your guests, Hog Roast Essex are the ideal local caterers for your outdoor event thanks to our balanced menus and unbeatable hog roasts.
Leaving all aspects of the catering in the hands of our incredibly capable team will allow you to concentrate on organising all of the other aspects of your event. We have more than a decade's worth of experience in catering for all manner of events in Essex, including private parties, weddings and corporate events. We have built up a large base of regular clients who love what we have to offer and our professional approach, and if you hire us to cater for your event, you can rest assured that your guests will be very well taken care of.
You will only ever find the best free-range meat on your plate if your hire Hog Roast Essex to cater for your event. If you would prefer an alternative to pork, we have a broad selection to choose from including beef, chicken and lamb.
All of our meats are just as succulent and delicious as our pork and can be served with all of their individual trimmings or with a diverse range of freshly made side dishes and sauces. The Hog Roast Essex team will rustle up your perfect menu for your event that will hit the spot with all of your guests.
A Hog Roast for Any Special Occasion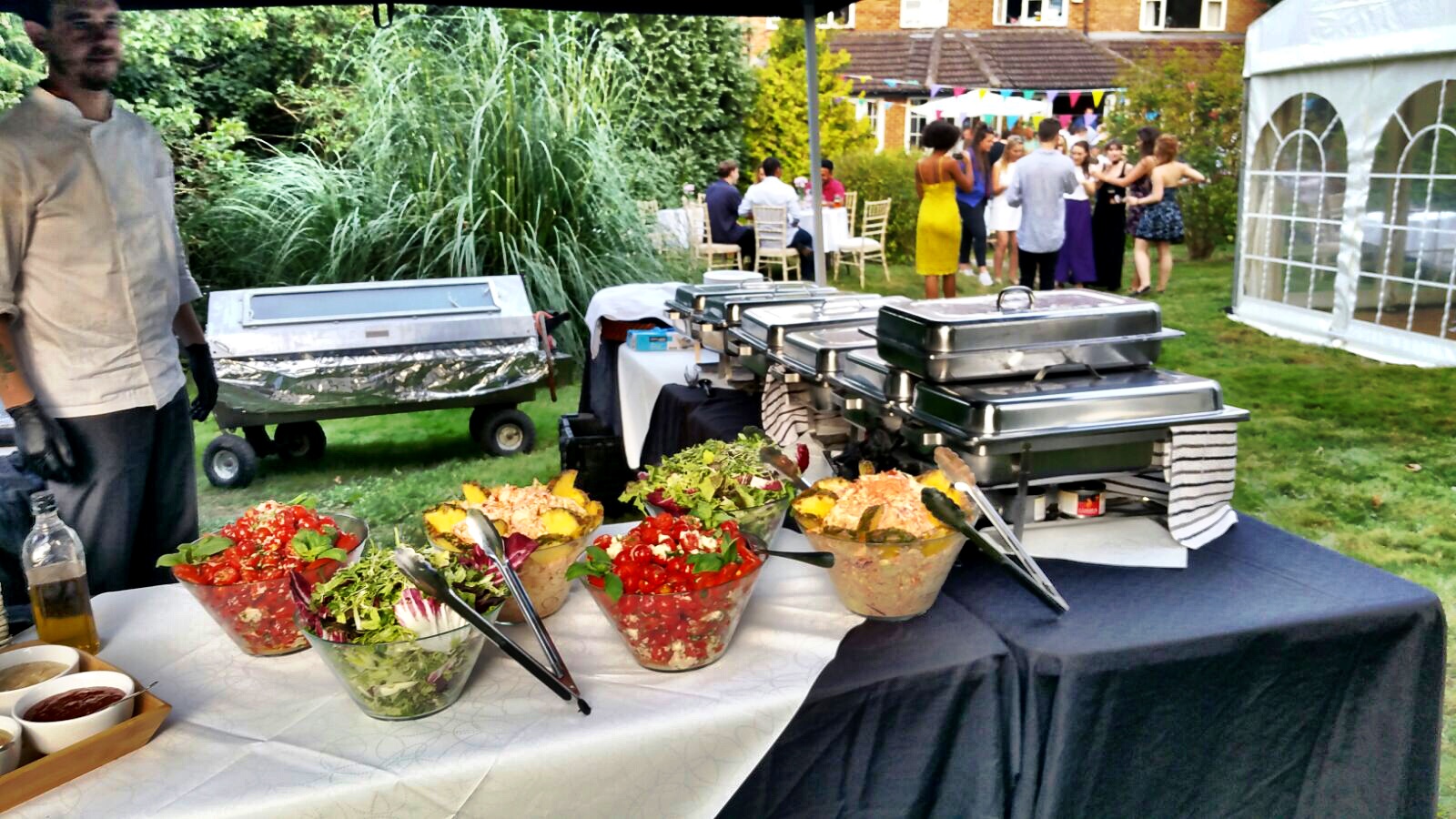 Whether you are celebrating a special event or launching a new product a hog roast is a great option. It will feed a large party of people as well as look spectacular and impressive. Our chefs know how to cook it to perfection and get it ready to serve to your guests on time. They are also trained to cook a range of other roasted meats. Should you prefer beef, lamb or another meat let us know and we will provide it for your event. We also have a huge barbecue, should you prefer that style of meat.
You can choose from a wide array of salads and side dishes if you opt for one of our varied buffets, as well as lots of tempting canape, starter and dessert options if you would prefer a 3-course meal for a more formal event. We will freshly prepare all of your food on-site using the best locally sourced ingredients and provide good quality disposable plates and cutlery, as well as efficiently taking care of all the cleaning and rubbish removal afterwards.
Hear More From Hog Roast Essex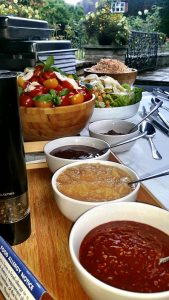 Essex – the home of Hog Roast Essex and some amazing people, places and sights to see. Essex is a home county in the East of England, bordering the countryside and beauty of both Suffolk and Cambridgeshire.The county is one full of quaint villages, busy towns and beautiful countryside to explore. Offering an insight into historic Essex, the spectacular stately homes and estates such as Audley End House provides a snippet of traditional Essex lifestyle dating back to the 17th century.
Now, if you are looking to throw your own event in the Essex area and require a caterer who stands out from the rest, look no further than our team at Hog Roast Essex. If you are keen to find a company that is not only passionate about good food but also the quality of our meat and ingredients, our customer service and ensuring we only recruit the utmost professional and knowledgeable staff, Hog Roast Essex could be for you.
Hire a Hog Roaster from Us
If you would like to have a go at cooking your own hog roast, we have a range of hog roast machine hire options available. We will deliver the machine to your venue for you, help you set it up and even provide some high-quality meat if you need us to, as well as picking it up and cleaning it for you after your event too.
Contact us today for a tailored quote.